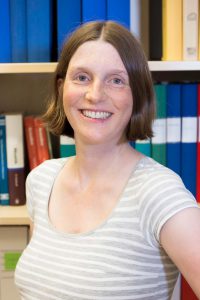 Contact details
About
I come from a Bavarian village called Lupburg close to Regensburg in Southern Germany.
In 1999, I started studying Environmental Engineering at the University of Stuttgart. During my studies, I got to know different areas of engineering such as groundwater modeling and process engineering, but I was most interested in the field of noise and vibration protection. I spent two years of my studies abroad at the francophone École Polytechnique de Montréal, Canada, where I graduated with a Master´s in Mechanical Engineering with main focus on vibration. After my graduation, I started working as a research assistant at the Institute of Applied and Experimental Mechanics at the University of Stuttgart in the field of modeling uncertain parameters in vibration and acoustics. In May 2006, I finally found my way to Göteborg, Sweden and started as PhD student in the Division of Applied Acoustics of Chalmers University of Technology. My research area is now the generation of rolling and squealing noise from trains.
Outside of work, I like reading books, learning languages, playing soccer and doing all kinds of outdoor activities.
Research Projects
Generation of External Noise from Trains
financed by the Center of Excellence in Railway Mechanics established at Chalmers University of Technology (CHARMEC)
Today, TWINS is the most widespread software for the calculation of noise that arises from the interaction of railway wheel and track. The calculations are carried out in the frequency domain, which involves that only a linearised contact model can be considered and a contact filter has to be defined in order to suppress short wavelength excitation. To overcome these disadvantages, a contact model in the time domain, which allows to include nonlinearities, shall be developed in this project. Hereby, a similar methodology as adopted in the tyre/road noise group (Applied Acoustics) will be applied. Although the main focus is on contact modelling, at the end a complete numerical prediction tool that incorporates rolling and squealing noise shall be presented. This tool will be validated through field measurements and applied as design tool for the evaluation of modifications of wheel and track with regard to noise reduction.
Teaching
Present courses
VTA 072: Sound and Vibration Measurement (the part Vibration Measurement with a Laser Doppler Vibrometer)
VTA 081: Technical Acoustics 1 (exercises)
Previous courses
VTA 091: Technical Acoustics 2 (the part Boundary Element Method).
Publications
Link to publication list (Chalmers Publication Library)