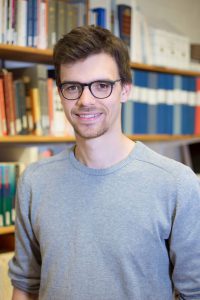 Contact Details
About
Jannik Theyssen is a doctoral student at the Division of Applied Acoustics in the Department of Architecture and Civil Engineering at Chalmers. Working in collaboration with the competence centre for railway mechanics at Chalmers (CHARMEC), in his project he researches the sound radiation from the rolling contact between railway wheels and tracks.
The project goal is to develop a scientific basis for noise criteria for slab tracks. State-of-the-art numeric models are used to model the model the structural vibrations as well as the radiation from the wheel and the rail.
The project is carried out in close cooperation with CHARMEC's industrial stakeholders, especially the Swedish Transport Administration (Trafikverket).
Find more about Jannik Theyssen's publications here: Publications