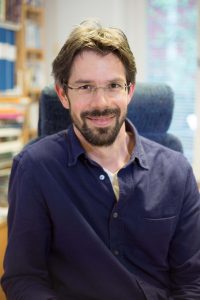 Contact details
About
Jens Forssén's area of research is outdoor sound propagation. The research deals mainly with physical modelling and numerical methods, but measurements is also an integral part. Among the research topics are:
general outdoor acoustics, i.e. effects of meteorology, terrain and ground conditions
sound propagation in urban environments
sound propagation to inner yards
road and rail traffic noise
wind turbine noise
noise barriers
performance of noise barriers in conditions of atmospheric turbulence
statistical parameters of urban acoustics
auralization of road vehicles and urban acoustics
The teaching activities contain the following:
Building Acoustics and Community Noise (VTA125, 7.5 ECTS credits); the course gives further knowledge on the two topics, and is taken by our master students as well as other students at Chalmers.
Our MSc programme's measurement course (Sound and vibration measurement, VTA072, 7.5 ECTS credits)
Professional background
Jens Forssén was born in Umeå in 1968 and moved to Göteborg in 1993 to start the third year of studies in Engineering Physics (Teknisk fysik) at Chalmers. The MSc Student Project (examensarbete) was made at Technische Universität Berlin (supervised by Prof. Dr. Martin Ochmann), which concerned instability problems of time-domain source simulation techniques. The doctoral studies started in Spring 1996, with work on atmospheric turbulence and noise barriers, supervised at first by Prof. Tor Kihlman (now emeritus) and then by Prof. Wolfgang Kropp. After PhD degree (Spring 2001) there were two post doctoral periods abroad, one at Acoustics Research Centre, Salford University, UK, in the research group of Prof. Y. W. Lam, and the other at Centre Acoustique, Ecole Centrale de Lyon, France, in the research group of Dr. Philippe Blanc-Benon. The periods were funded by STINT and by Marie-Curie Fellowship. Since spring 2003 JensForssén has been at Applied Acoustics at Chalmers and since 2017 employed as Professor (Biträdande professor).
Publications
For publications, see CPL – Chalmers Publication Library