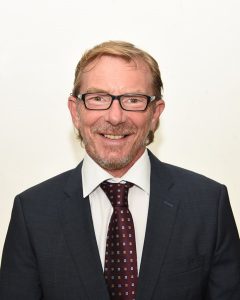 Contact details
About
I have a position as Adjunct Professor in Psychoacoustics at the Division of Applied Acoustics since November 1, 2016. I received a diploma in Electrical Engineering/ Communications Engineering from the Technical University of Aachen in 1987 and a doctor's degree (Dr.-Ing.) in 1993 for my doctoral research study "Signal Processing Model of the Human Auditory System".
From 1987 to 1988 I worked as a scientist at the Philips Research Laboratory Aachen. In 1989 I joined HEAD acoustics where I began working as a principal scientist, later I was manager of the HEAD Consult NVH department, and since 2002 manager of the newly-established HEAD Research NVH department.
Research
During my work at HEAD acoustics I was involved in numerous consulting projects mainly related to automotive applications, as well as in 18 publicly-funded national and international research projects. A complete list of these research projects can be found here.
Current research work concerns models of human hearing, psychoacoustics, auralization of virtual environments, noise engineering and digital signal processing as well as experimental and numerical methods for sound-field calculation.
Teaching
I will teach the course "Human Response to Sound and Vibration" (VTA 160, 7.5 ECTS credits). Additionally, my work at Chalmers Technical University will comprise supervision of PhD- and MSc-students as well as advice and support in applying and running research projects.
Publications
A complete list of publications can be found here.