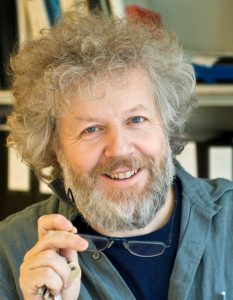 Contact Details
About
I am born and grown up in small village situated in the south west of Germany close to the French border. My education in acoustics I received at Manfred Heckl's Department of Applied Acoustics in Berlin, where I also worked as a PhD student with the modeling of tyre/road noise. During the following years I have never managed to escape from this research area although I tried hard. Consequently tyre/road noise generation is still one of the main issues in my own work. In 1992 I moved to Sweden to spend a post doctoral period at the Department of Applied Acoustics at Chalmers University of Technology.
Since 1998 I have a chair in Applied Acoustics at Chalmers University of Technology, as successor of Tor Kihlman.
My favourite research areas in acoustics are structure-borne sound, time domain formulations, modelling of acoustic problems and tyre/road noise generation (of course).
My personal interests cover a variety of activities which give me the opportunity to be active with my hands or legs (no examples given here).
Research projects
Road and Tyre Interaction Noise (RATIN), EC project, Coordinator, ffinalised spring 2004
Integrated Tyre and Road Interaction (ITARI), EC project, Coordinator, running 2004-2006.
Soundscape suppport to health. MISTRA project, running 2003-2006, see also http://www.soundscape.nu
The modelling of adhesive forces between tyre and road, Swedish Research Council, running 2002-2004
The use of active constrained layers to improve the acoustic performance of light weight panels ,Swedish Research Council, running 2005-2007